Thank you for planning a visit to Thanksgiving
We truly appreciate you taking the time to learn more about us.  We understand that visiting a church for the first time can be intimidating.  Our desire is to make it as stress-free as possible. Below is some information to help you to navigate your first visit. If you have any questions prior to your visit, please complete the Contact Us form at the bottom of this page.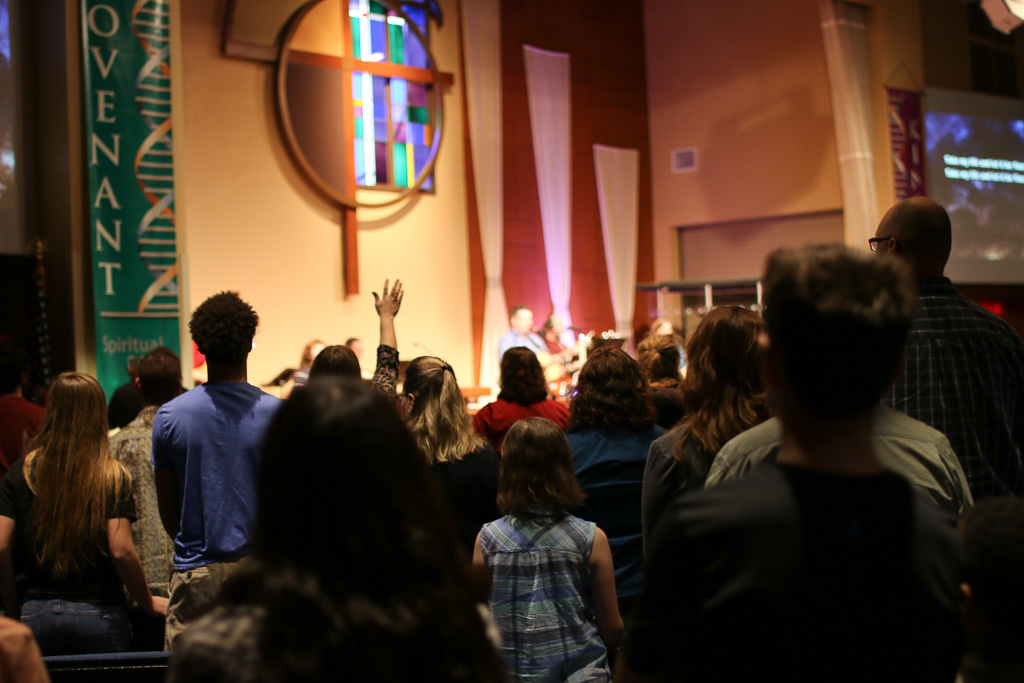 We have contemporary services at 9:30 and 11:00 on Sunday morning and 5:30 on Saturday night where the music is led by a worship band. We have a traditional service at 8:15 Sunday morning where the music includes traditional hymns played by an organist.
As you approach the church building, you will see a parking lot connected to the church with a sign that says "Guest Parking".  There are additional parking spaces throughout the campus as well.
As you enter you will be greeted by our friendly Welcome Team member wearing blue lanyards. They can help you to find your way around the building.
Please stop by the Welcome Center when you visit to receive a gift and ask any questions that you may have about the church.
We have a well-staffed nursery for ages birth to three. When you approach the church, you will see an external sign that says, "Nursery", please enter through this door for the easiest access to the nursery.
We love having children in our worship services. Typically, we have a children's message during the service. During the 9:30 and 5:30 services, there is Children's Ministry for preschool through sixth grade.  Due to renovations in our Children's Ministry area, Children's Ministry is on hiatus until September 5th.
We have a casual environment here. You will see everything from jeans and t-shirts to shirt and tie.
Enjoy free coffee and doughnuts in our lobby area.
Communion, also known as the Lord's Supper, is a time during the service for followers of Christ to receive assurance of God's presence and forgiveness. We take communion the 1st and 3rd Sundays of the month. Anyone who considers themselves a believer in Jesus is invited to receive communion.
After your visit, if you want to learn more about us, please join us at our next Connect Breakfast.  The next Connect Breakfast will be held on August 26 at 9:30am.